Skip to Content
Bring New Life with Pool Renovations from Lang Pools, Inc.
When your swimming pool is looking out-of-date or has seen some damages over the years, a pool renovation or remodeling from Lang Pools, Inc. may be just what you need to give it new life! Our professional design team can help overhaul or suggest minor enhancements. No matter how old your pool is or who built it, our team will renovate it to look like a stunning masterpiece that will save you time and energy and turn heads for years to come.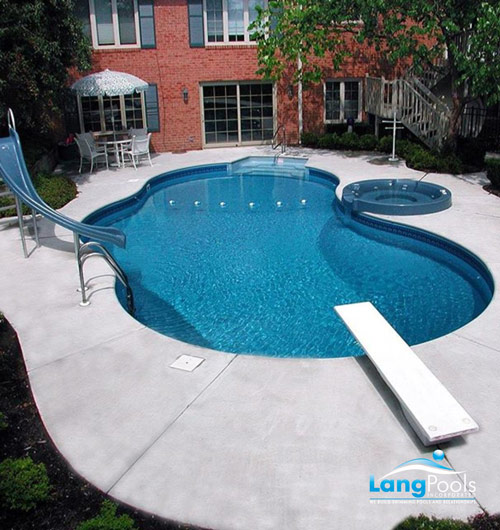 New Technology Offered for Pool Renovations
The past 10 years alone have been wonderful for pool enhancements and additions when it comes to pool renovations and remodeling. The industry has made tremendous strides in minimizing the amount of maintenance required for a swimming pool as well. You bought the pool to have fun and not continuously spend time maintaining. While you're changing the look of your pool, you have a lot of other options from Lang Pools, Inc. to consider, including:
Chlorine-free systems
Energy-efficient heat pumps and solar heaters
Energy-efficient pumps, filters, and plumbing
Ozonators (to reduce the use of chlorine)
Mineral systems (to stabilize the water)
Salt water-based chlorine generators
Computerized automation systems
Built-in automatic pool covers
Robotic cleaners

Over 24 Years of Trusted Pool Renovations
Lang Pools, Inc. has been a family-owned and -operated business for the past 24 years and has built many pools for the families of Fairfield County, CT & Westchester County, NY. We guarantee that our pool construction processes will give your investment longevity to survive the year and keep its pristine appearance. Our fees are reasonable, and all our work is guaranteed. For more information, or to schedule service, please give us a call or you can fill out our service request form here.
Reach out Today for a Free Estimate on Your New Backyard Getaway!