Skip to Content
Swimming Pool Construction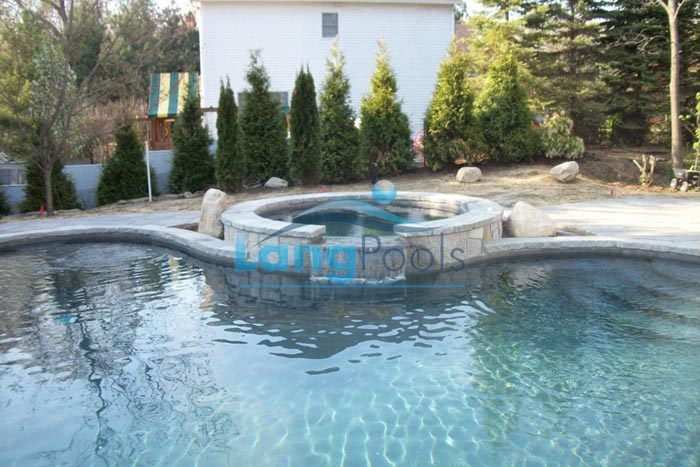 Custom Concrete Pools
Custom concrete pools are our specialty. You could say "The Sky's the Limit" when it comes to designing your new concrete pool. There are significant benefits to having Gunite used for your pool flooring instead of vinyl. While it can be costlier upfront, the beauty of it is you won't have to worry about replacing it for many years. It also allows for more customization in the shape of the pool. We can get especially creative using this method.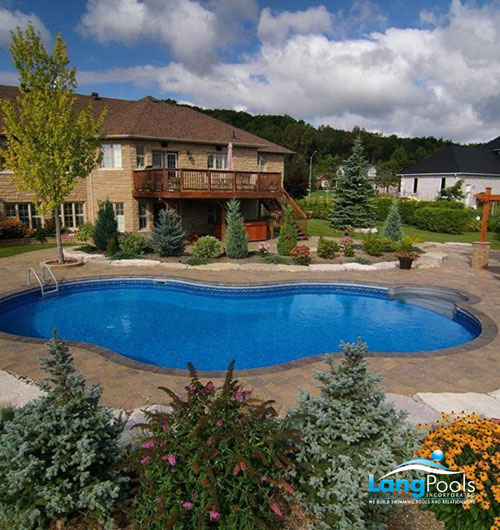 Fiberglass Pools
Fiberglass pools bring the team at Lang Pools great joy because of their ease of installation. They also offer many great benefits to our customers once they have decided to use this style for their backyard investment. Fiberglass pools require far fewer chemicals, less maintenance, and consistently demonstrate superior quality and more reliable results. Trilogy Fiberglass by Latham is our preferred choice for pool construction because they deliver excellence in quality. They carry any shape and size pool that you could imagine for your backyard.
Vinyl Liner AKA Vynite Pools
At Lang Pools, we build a vinyl liner pool like no other in the industry. We merge our higher-end looking award-winning Gunite pool with a high-quality vinyl pool at a reduced cost compared to our Gunite pool. We call this our exclusive "Vynite" swimming pool.
You'll see that Vinyl liner pools have come a long way when you get a Vynite pool from Lang Pools.
A vinyl liner pool construction comes with a custom-made sheet of vinyl between the water and the pool structure, which offers several distinct advantages:
Vinyl pools are very flexible and cannot crack like a concrete pool
You will never have to repaint or re-plaster a vinyl pool
A vinyl liner makes all surfaces of your pool smooth
A vinyl pool is also less expensive than a fiberglass pool or concrete pool
Custom Swimming Pool Construction
Lang Pools uses the most advanced 3D design computer program to bring your pool to life. With this tool, we can design your swimming pool and show you your backyard even before any dirt is tilled. We can talk a walk around your new custom pool and take a dip all before even breaking ground. Using this creative tool, we can also help you plan for all the accouterments to help make your investment shine and so that you can get everything you need and want. There's no need to guess second putting in your spa or waterfall. Through this program, you can see it all and build something that all your friends and family will enjoy. All designs are the property of Lang Pools, Inc.
Reach out Today for a Free Estimate on Your New Backyard Getaway!