Skip to Content
How A Lang Inground Pool is Built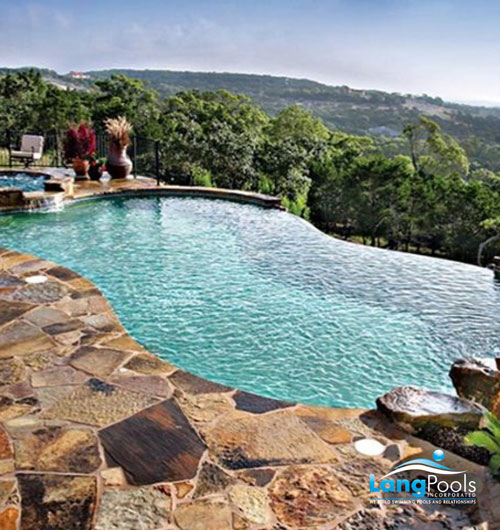 The Gunite Construction Process by Lang Pools, Inc.
There are major benefits to having Gunite used for your pool flooring instead of vinyl. While it can be costlier upfront, you don't have to worry about replacing it for many years. It also allows for more customization in the actual shape of the pool. Below are the steps we follow for your pool's construction:
Preconstruction
Excavation
Framing
Steel tex and pool interior plumbing
Steel framework
Concrete shell
Electrical wiring and pool equipment plumbing
Backfill
Tile installation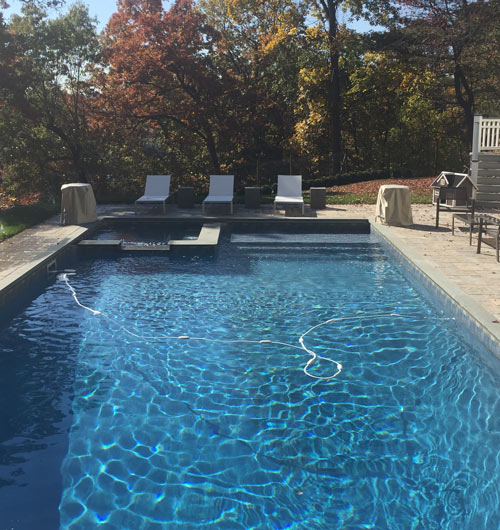 The Vinyl Construction Process from Lang Pools, Inc.
The largest benefit with choosing vinyl liners is the time it takes for your pool to actually be constructed. This type of pool construction can only take a couple weeks, while Gunite can take a couple months. It is also much cheaper from the upfront cost of pool construction. Here are all the steps we take to create your new pool with vinyl liners:
Preconstruction
Excavation
Panel installation
Plumbing and electrical connections
Concrete footing
Backfill
Shaping
Vermiculite
Deck installation
Liner installation
Pool start-up
Trusted Pool Professionals for Over 24 Years
Lang Pools, Inc. has been a family-owned and -operated business for the past 24 years and has built many pools for the families of Fairfield County, CT & Westchester County, NY. We guarantee that our pool construction processes will give your investment longevity to survive the year and keep its pristine appearance. Our fees are reasonable, and all our work is guaranteed. For more information, or to schedule service, please give us a call or you can fill out our service request form here.
Reach out Today for a Free Estimate on Your New Backyard Getaway!